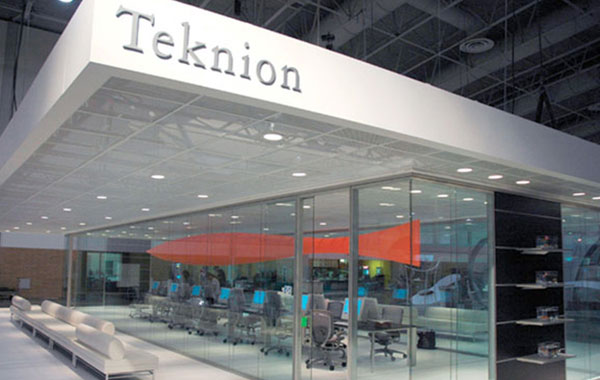 As one of Teknion's largest authorized dealers, OneSource has access to interior architecture, furniture, and technology to make your office outperform your expectations.
We represent hundreds of independent manufacturers of workplace furniture products, including Teknion, the leading international designer, manufacturer and marketer of mid- to high-end office systems and related furniture products. Teknion makes it their business to study how people work. Then they translate that knowledge into a suite of products that comprehensively support the work needs for a state-of-the-art office environment.
Our alliance with Teknion gives us access to the vast resource of research and development that Teknion uses to determine how a specific product will meet a specific need. We then use that knowledge to help you find the perfect fit for your unique space requirements. Together, our capability to provide complete customer satisfaction enables us to meet corporate standards for local, regional and national accounts. Whatever you need, we are committed to providing you with the environment and tools that offer unlimited possibilities for the future of your business.
Arccom
Architex
Coral
Designtex
HBF Textile
Maharam
Mayer
Momentum
Pallas
Stinson
Teknion LUUM