Service Beyond the Sale
At OneSource Office Interiors Inc., we believe that building and maintaining client relationships is a central part of working life. Our team goes above and beyond, treating all customers like family. We are dedicated to providing service that exceeds expectations, whether you are a new or returning client.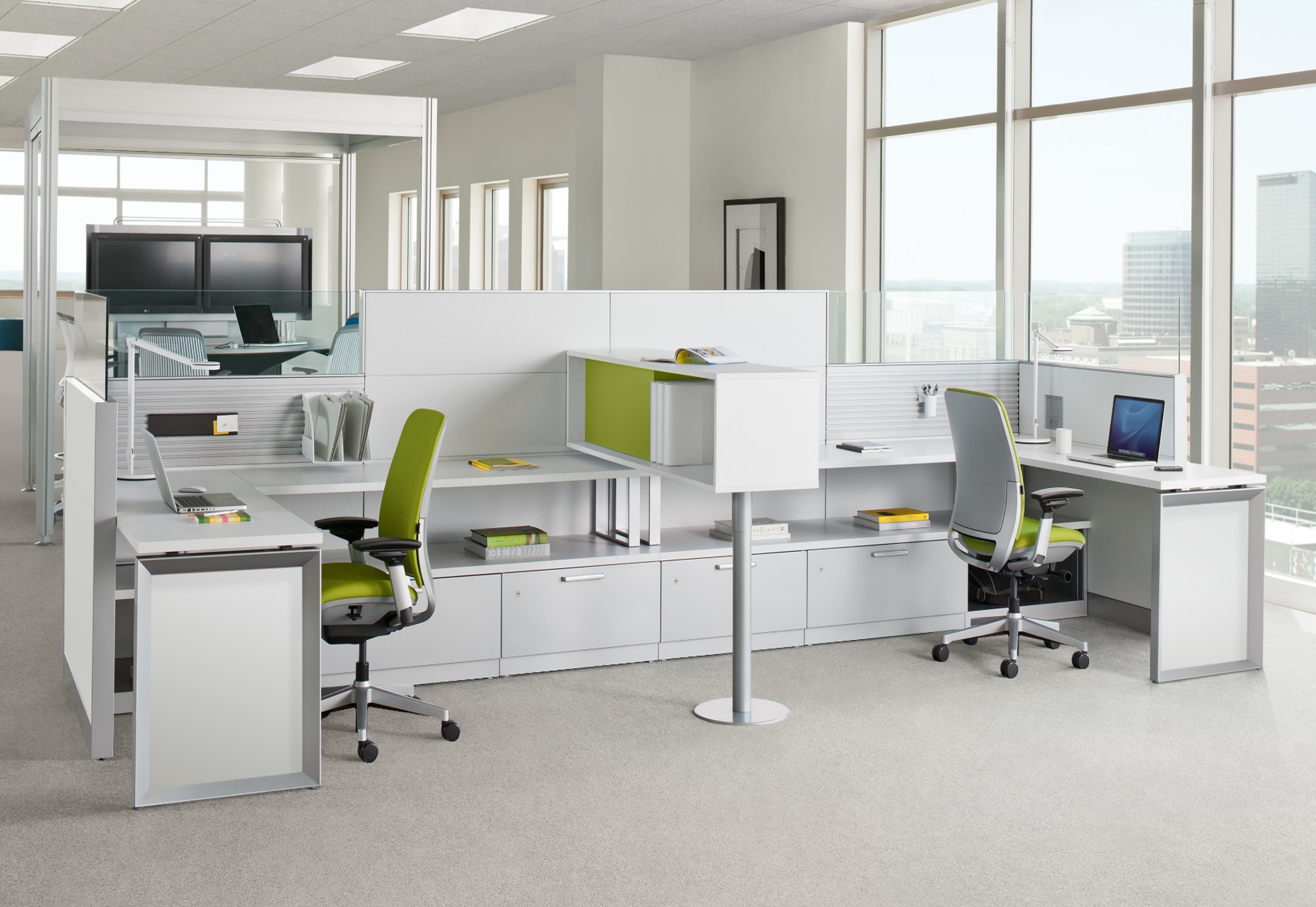 Who We Are
OneSource Office Interiors Inc. is a one-stop contract furniture dealer providing full turnkey solutions. From space planning and design development to installation and delivery, we do it all! Our commitment is to provide cost effective delivery of products and services utilizing the most advanced technology. It is always the intention of OneSource to provide you with a complete solution for your work environment.
What Our Clients Say About Us
My experience with OneSource Office Interiors, Inc. was very positive. The support on the phone and technical staff that installed my adjustable desk within my home, were incredibly friendly. They were always very cognizant of my time and attentive to my needs. Jina Ellison's expertise and experience were exceptional. She listened attentively and curated office solutions specific to my needs and budget. I highly recommend OneSource Office Interiors, Inc. for any of your home and/or work office needs!
Thank YOU! You folks are AMAZING, and such a pleasure to work with. Love the Can-Do demeanor everyone involved portrayed during our massive move and furniture install. I'm thankful that we were able to connect 😊
Professional lovely people.
Beautiful showroom! Great people!
Thank YOU so much!  I was in a real pickle. 
At the beginning of September I told our Leadership team that this double fridge replacement could be completed by the end the year, as there was only an 8 week lead at that time.  When it was approved 5 weeks later, there was an 11+ week lead time putting me past the end of the year.  I called around to sooo many local restaurant equipment suppliers and no one could give me a shorter lead time.  I even started google searching the models and comparing the suppliers on the ads to vendors in our accounting system looking for a match.  I did get a hit, but still no shorter lead time.  Then when you reached out about the statement of account I thought huh, office interiors might include commercial refrigerators right?  And sure enough, you came through within a day like a BOSS.
You are awesome and saved my bacon, it would have become a big deal and not reflected well on me had I not been able to complete.  So like I said, thank YOU so much!
I worked with One Source for almost 3 years as they assisted with a major remodel of our facility that took 6 phases to complete due to the size of our operation.
They assisted with the  layout, planning and provide solutions with options for completing each phase. I found the customer service outstanding as they were always available and ready to right whatever issue presented itself.
The set up crews did a great job of trying to work around our staff while they were working. The crew always cleaned as they went and verified our satisfaction before leaving the facility.
I have and would again recommend them for office restoration.
Awesome place with awesome management. Go above and beyond to make one happy