Delivery and Installation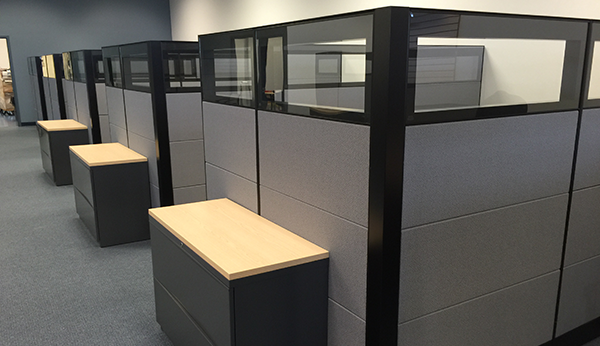 Delivery and Installation
Our delivery and installation specialists create real value for our clients by offering hands-on service, punctual delivery, and perfect exection.
OneSource is the leading full-service furniture integrator in the Northwest. Whether you need furniture delivered to your headquarters in Seattle, Washington, or your latest sales office in Getzville, New York, OneSource ensures everything is delivered on time, and in pristine condition. We have a proud history of happy customers and a perfect "10" rating on customer surveys.
Our full-service delivery team is centrally dispatched from our Portland, Oregon headquarters. While en route, our drivers maintain contact with both dispatch and customers, verifying all delivery times, locations, and progress.
New products are shipped directly to our Portland, Oregon distribution center, then received, consolidated, and staged for final delivery. Each product is inspected every step of the way. We ensure that orders are correct and free from any shipping damage. We are proud to maintain an exceedingly high accuracy rate for product control throughout our warehouse.
Installation
Proper installation of your new or existing furniture is as high of a priority to us as is selecting the right pieces for your office space. Our installation team can install any and every type of workplace product imaginable. We will analyze an installation and develop a comprehensive plan of action that takes into account everything from drawings, specifications, and site conditions to manpower loading, technical issues and third party interfaces. Whether your jobsite requires union or non-union workers, we can accommodate your needs. OneSource has an outstanding business reputation for installation services thanks to the proven process we follow. The planning phase of installation begins long before the merchandise arrives.
The planning process begins with a meeting between your OneSource account executive, the lead installer, and the furniture project manager. The team reviews project installation drawings and specifications. The team then determines complexity, manpower requirements, product delivery, schedule and site needs. The installation date is set, and specific installers are assigned to the job.
During the installation, our team reviews all on-site projects specifics. This includes locating staging areas, taking care of necessary building protection, and establishing the route that trash will leave the site. Products are brought in using a pre-planned sequence, enabling all workers to complete their tasks. Once complete, the team ensures everything is clean, complete and fine-tuned to the customers' satisfaction. Then, the team quickly gets out of the way, so you can unpack and get back to work!