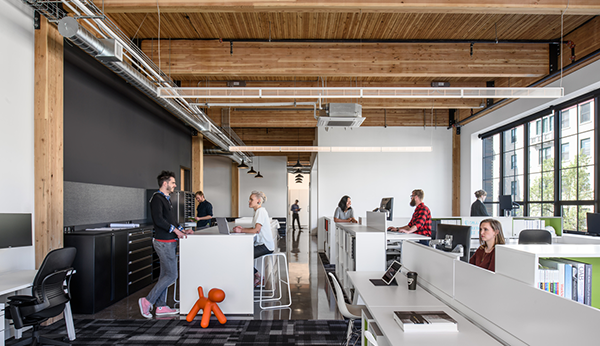 From simple box moves to large-scale phased relocations, our team offers comprehensive move coordination services that allow clients to rest easy during their relocation process.
OneSource is a leader in the logistics of corporate relocation. Our relocation team takes on an all-encompassing approach to projects no matter what the size. Getting your business back up and running in record time is our number one priority. We take care of all the details so that you can focus on running your business. The OneSource team organizes your relocation through a proven set of processes, which is tailored to meet your unique needs.
Relocation Plan
Planning is the most crucial part of a successful relocation. Our team identifies key vendors, consultants, and employees, and includes them in the planning stage. Together, we produce a detailed plan that outlines responsibilities and roles. Fragile and/or critical work items are identified during this stage such as computers, phones, printers, and office equipment. Identifying these items and getting them unpacked and back on-line is critical to minimizing downtime.
Communication
Prior to the move, you receive customized packets. Each packet contains information regarding the move, new location plans, box labels, and instructions on how to pack, and what to pack. If questions or problems arise, we provide an extensive "who to call" list and make ourselves available via phone or email. Throughout the entire move, we have staff on-site, roaming the facility to answer questions and assist you in any way possible.
The Move
The OneSource team is prepared to coordinate the entire move. It can be phased, or done after hours, overnight or on weekends. We ensure that all contents are ready, building administrators are notified, and that our relocation team is standing by for "take-down" and "re-install". With careful planning, the right process, and our team, we can ensure that your move is a successful one. You and your employees will be able to enjoy your new facility in no time and with very little effort. Our goal is the same as yours – to move your company forward more efficiently than ever.